Trends come and go, but they may well leave some good home designs along the way.
Dark Timber Flooring Sydney
Near black or dark chocolate can work well will light walls and furnishings; it is contrast that works here. Everything dark looks like a horror film. Stark contrasts look vivid and clean.  Th
Almost any wood can be stained dark, but you would want to start with a good quality products.
If you do have dark flooring any decor options must fit in with this look. Else, floors can be partially covered with a lighter rug.
Alterantly, tiles and vinyl work well with dark colours.
Dark colours do hide imperfections well, but some scuff marks and scratches are occasionally an issue.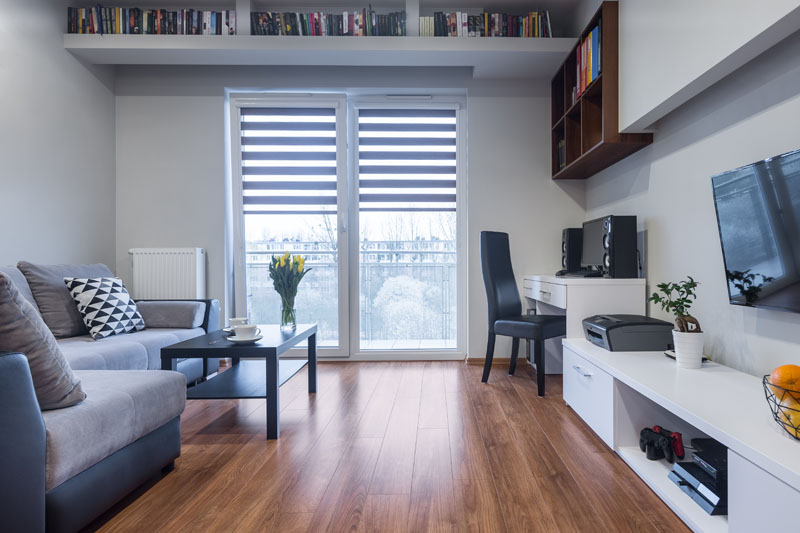 Gray Laminate Flooring Sydney
Gray is being recognized as the great new neutral colour. If you want the floor to be a pleasant background so that the furnishings and wall décor stand out, then gray proves extemelty versatile.
Gray laminate floors are neat and reliable, and look quite open and spacious. But you will need the décor to have a certain something lest the whole effect be dull.
Bamboo Flooring Sydney
Bamboo floors are not a new trend, but there are an increasing number of options with bamboo. Engineered bamboo planks make installation easier than ever before, and planks can be made far wider than previously, which gives a different décor look.
As always, bamboo has many colour options, and can look very much like traditional timber.