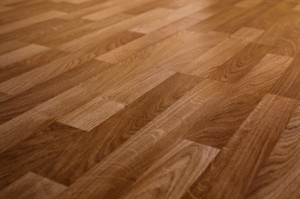 We hear a lot about climate change and CO2 in the atmosphere. What many people don't realize is that wood is of great benefit for tackling this problem.
Environmental Timber flooring Perth
Growing trees absorb a significant amount of CO2 from the surrounding atmosphere. Once the tree is fully grown the amount of CO2 absorbed and the amount released falls into an equilibrium (or close to it). Subsequently, it is beneficial to constantly plant new trees to absorb CO2. Once grown, the harvested trees can be used for building purposes. Most of the CO2 absorbed when the tree was growing remains in the wood. The wood effectively stores the CO2 where is can do no harm. The CO2 remains stored so long as the wood is not burnt.
Other building materials such as metals and plastics are labour and process intensive, something which uses a lot of energy and produces a lot of CO2. Wood requires far less energy to produce, making is a better option for the environment. Wood also tends to have less chemical processing, though this does vary with laquours, polishes and finishes, meaning there are less harmful chemicals in the home than with some plastics. Formaldehyde is processing chemical used in many products, especially plastics. But it is not too difficult to obtain quality wood that is free from formaldehyde.
Building and Timber Floors Perth
Wood is also the most cost effective building solution for frames and floors. This is a rare case of something being a short term and long term saving. Wood is a stronger material, by weight, than most materials, and being cheaper it is a short term financial saving. It is also beneficial for the environment, which is a long term saving.
Bamboo also looks to be environmentally beneficial; it also soaks up CO2 form the air. As it grows at a very fast rate, taking only 7 years to harvest, it may prove to be the most popular option for future use. How much CO2 is absorbs is still being studied; the shorter growing time may mean that it absorbs less Co2 over the course of its shorter lifespan. Yet even the most minimal estimates would still be quite beneficial.